Complete Wellness Care
Keep your pet happy and healthy for years to come by maintaining proper wellness care. At Thomson Animal Clinic, we will help you develop a plan to keep your pet healthy. We offer yearly testing and preliminary testing. We can help your pets get the vaccines they need to prevent common diseases.
In addition, we offer heartworm tests and preventative medicines such as Heartgard Plus, Revolution, and Trifexis. Help maintain the health of your pet and ask us what it needs to stay in good health.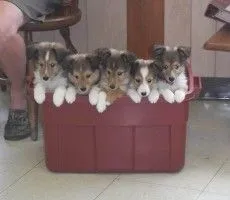 Puppy & Kitten Care
If you bring in your new puppy or kitten for examination and vaccinations, you will receive a puppy/kitten kit and folder with instructions and tips.